Welcome to Highland Pines Nursing and Rehabilitation Center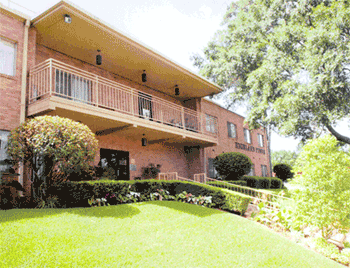 Highland Pines Nursing and Rehabilitation Center is located at 1100 North Fourth Street in Longview, TX. It is in close proximity to Good Shepherd Hospital and Longview Regional Hospital.

At Highland Pines we strive to help patients reach their goals. People are the heart of our business and we recognize the responsibility of providing quality services. Our team of professionals understands the importance of creating an environment of warmth and caring during a stay, whether short term rehab or long term care.

Our skilled nursing and rehabilitation center does more than care for long term residents. The rehabilitation/nursing team assists in the recovery from surgery, injury or illness.

Thank you for your interest in working with us.

Please click on the menu above to Search For a Job or Submit an Application.